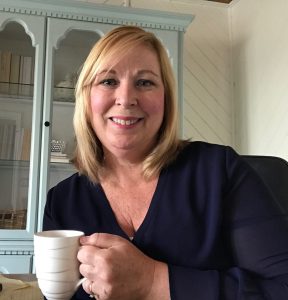 This 6-week journey led by Lynn Palermo, a family historian and passionate family history writer, will inspire you to get started on writing a memoir and Legacy Journal to pass on to younger generations. For the past 5 years, Lynn has been coaching family historians in writing family history narratives.
Lynn is a genealogy educator and passionate family history writer. As the owner and writer of The Armchair Genealogist, it's here she blogs practical advice on researching and writing a family history.
As a freelance writer, she has written for Internet Genealogy, Discovering Family History and Family Chronicles magazines. The Armchair Genealogist blog is named one of the Top 40 Genealogy Blogs by Family Tree Magazine. Her posts, on occasion, have been featured on The National Genealogical Society website along with other key genealogy sites across the web.
Lynn has written her own heirloom family history book, The Waters of My Ancestors. She has shaped an ancestor's story into a children's book, Maman's Special Job and is completing a short story, Death of a Backwoodsman about her 4th great grandfather.
Lynn teaches her love of writing family stories at The Family History Writing Studio. She offers a variety of workbooks, online courses and in-person workshops to help family historians shape their genealogy research into shareable stories.